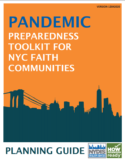 COVID-19: Pandemic Preparedness Toolkit for NYC Faith Communities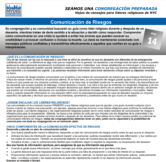 NYDIS Hoja de Consejo: Comunicación de Riesgos
NYDIS Risk Communication Tip Sheet in Espanol Spanish FPHNY Comunicacion de Riesgos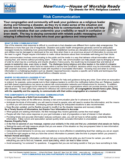 NYDIS Tip Sheet: Risk Communication
NYDIS provides a free 4-hour Crisis and Emergency Risk Communications (CERC) training for clergy, staff & volunteers from congregations & faith-based organizations - all training materials and breakfast are included. Register to learn best practices for how congregation or faith-based organization
NYDIS invites you to their annual Crisis and Emergency Risk Communications (CERC) Training and Exercise for clergy, staff & volunteers from congregations & faith-based organizations - all training materials and breakfast and lunch are included. Register to learn best practices for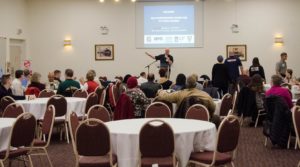 Images from NYDIS' "2019 Preparedness Summit for NYC Faith Leaders" at The Salvation Army Greater New York Division's headquarters on 04/09.
Islamic Society of North America Webinar: Masjid Crisis Communication & Response
The State of the Masjid is a quarterly webinar series which will look at various issues and topics around masajid and Islamic Centers. Field area experts and members of ISNA's Masjid Development Initiative will lead discussions and provide practical advice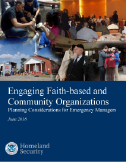 DHS Manual: Engaging Faith-Based and Community Organizations
The guide provides a foundation for emergency managers to engage with faith-based and community organizations that can be partners in building a culture of preparedness and enhancing the security and resiliency of their communities.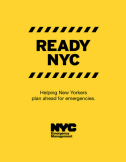 NYC Emergency Management: Ready NYC App
Based on the Ready New York campaign, Ready NYC encourages users to make an emergency plan before disaster strikes.