Faith Sector Community Preparedness Program (FSCPP)
The Faith Sector Community Preparedness Program (FSCPP) builds resilience in New York City congregations and faith-based nonprofits through all phases of the disaster life cycle. The program is a model for city-wide engagement of faith communities in disaster and public health readiness. A ready faith community today is a more resilient NYC tomorrow.
Building a Resilient New York City
Faith communities are vital to building a resilient New York City through the dissemination of important information in the event of natural disasters or public health emergencies. In 2017, NYDIS and the New York City Department of Health and Mental Hygiene's (DOHMH) Office of Emergency Preparedness & Response (OEPR) partnered to assess the resilience of the NYC Faith Sector. Based on the data collected, NYDIS and the DOHMH created the NYC Faith Sector Community Preparedness Program (FSCPP).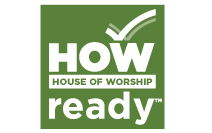 The FSCPP hosts citywide trainings and risk communication exercises for House of Worship (HOWs) and faith-based organizations to increase community resilience and build the Sector's capacity to prepare for and respond to emergencies through planning and the provision of relief and recovery support. HOWready Partners are New York City congregations, faith-based organizations, and religious judicatories located in all five boroughs.
NYC FSCPP Advisory Committee
The FSCPP Advisory Committee is led by two co-chairs and made up of twenty-four senior religious leaders and eight key stakeholders whose purpose is to advise on program implementation. The Advisory Committee meets quarterly to debrief past events and give feedback for upcoming initiatives.
House of Worship Alert System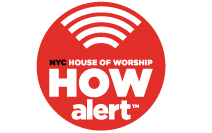 NYDIS House of Worship Alert (HOWalert) is a free emergency notification system for all NYC religious leaders. Only used during emergencies and two optional annual exercises, HOWalert sends emergency information to registrants by text, email or voice messages.
FSCPP Trainings, Tools, and Resources