Stories
We are aware that on Friday, June 26, a U.S. District Judge issued a preliminary injunction prohibiting the New York State government from ordering or enforcing any arbitrary limits placed upon religious gatherings held in outdoor or indoor venues.
We are also aware of news reports that are revealing a disturbing and dramatic rise in the number of Covid-19 cases throughout the United States.  The increasing number of positive tests and hospitalizations in dozens of states many times can be attributed to ill-advised gatherings of people who are worshipping indoors and often not engaging in proper social distancing, nor employing recommended sanitation measures, or participating in the disciplined use of face masks covering mouth and nose. After much sacrifice New York infections have stabilized.
As leaders of religious communities and organizations throughout the State of New York motivated by religious convictions and our faith in God to be good stewards of person and communities, we will endeavor to prevent another increase and unite with a common voice to state the following:
NYDIS has collaborated with Lincoln Center, Jazz at Lincoln Center, The Interfaith Center of New York, the New York Board of Rabbis, the Roman Catholic Diocese of Brooklyn, Union Theological Seminary, and the Center Faith-Based and Community Partnerships, NYC Office of the Mayor, to sponsor the Memorial For Us All online memorial concert series, debuting with and original composition written and performed by Wynton Marsalis.
In the midst of this global COVID-19 pandemic, this collaboration has come together to honor the lives of those lost to this terrible virus. During each weekly performance, the names and of COVID-19 victims will be displayed in memoriam.
This series begins this Sunday, May 3 at 6:00 p.m. and will run for the following three Sundays streamed by Lincoln Center and its multi-faith partners on all social media platforms.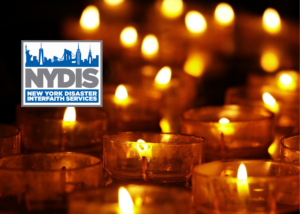 Member Spotlight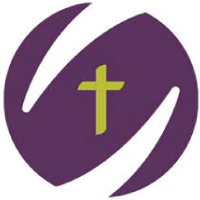 World Renew
World Renew envisions a world where people experience and extend Christ's compassion and live together in hope as God's community.
Their mission is to join communities around the world to renew hope, reconcile lives, and restore creation in the areas of community development, disaster response and rehabilitation, and peace and justice.