Stories
October 27, 2020
New York, October 27, 2020: In the midst of the COVID-19 pandemic and unprecedented hurricane and wildfire seasons, a new app will help first responders, disaster response professionals and voluntary organizations better serve America's diverse religious communities and build partnerships with religious leaders.
The Disasters & Religions App presents easily accessible religious literacy and competency information on 27 unique religions, from Baha'i to Zoroastrianism, including 12 Christian denominations.
"Three quarters of U.S. residents are people of faith. Yet, as a country, we often struggle to understand the unique religious beliefs, practices and day-to-day needs of each person," said Peter B. Gudaitis, M.Div., Executive Director & CEO of New York Disaster Interfaith Services (NYDIS) and President of the National Disaster Interfaiths Network (NDIN). "In times of crisis, this app will equip responders with resources to feed, shelter, counsel, bury or provide emotional and spiritual care to the diversity of people of faith, among many other unmet needs, during disasters and public health emergencies that face our country."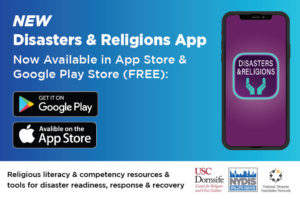 We are aware that on Friday, June 26, a U.S. District Judge issued a preliminary injunction prohibiting the New York State government from ordering or enforcing any arbitrary limits placed upon religious gatherings held in outdoor or indoor venues.
We are also aware of news reports that are revealing a disturbing and dramatic rise in the number of Covid-19 cases throughout the United States.  The increasing number of positive tests and hospitalizations in dozens of states many times can be attributed to ill-advised gatherings of people who are worshipping indoors and often not engaging in proper social distancing, nor employing recommended sanitation measures, or participating in the disciplined use of face masks covering mouth and nose. After much sacrifice New York infections have stabilized.
As leaders of religious communities and organizations throughout the State of New York motivated by religious convictions and our faith in God to be good stewards of person and communities, we will endeavor to prevent another increase and unite with a common voice to state the following:
NYDIS has collaborated with Lincoln Center, Jazz at Lincoln Center, The Interfaith Center of New York, the New York Board of Rabbis, the Roman Catholic Diocese of Brooklyn, Union Theological Seminary, and the Center Faith-Based and Community Partnerships, NYC Office of the Mayor, to sponsor the Memorial For Us All online memorial concert series, debuting with and original composition written and performed by Wynton Marsalis.
In the midst of this global COVID-19 pandemic, this collaboration has come together to honor the lives of those lost to this terrible virus. During each weekly performance, the names and of COVID-19 victims will be displayed in memoriam.
This series begins this Sunday, May 3 at 6:00 p.m. and will run for the following three Sundays streamed by Lincoln Center and its multi-faith partners on all social media platforms.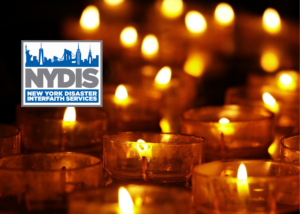 Member Spotlight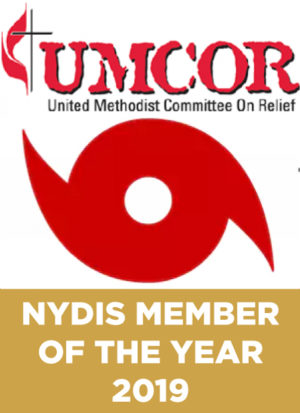 UMCOR - United Methodist Committee on Relief