Search our resources
In 2008 NYDIS partnered with NDIN to develop one central online resource library for this nation's disaster interfaiths. NYDIS posts all our resources to this common source.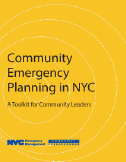 NYC Emergency Management: Community Emergency Planning Toolkit
The toolkit provides New York City specific guidance for emergency planning and includes a plan template and scenarios for communities to develop their own emergency plan.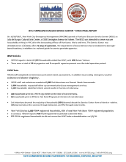 NYDIS Report: NYC Hurricane Evacuee Service Center
On 10/19/2017, New York City Emergency Management (NYCEM) opened a Hurricane Evacuee Service Center (HESC) at Julia de Burgos Cultural Arts Center, at 1680 Lexington Avenue in Harlem. The HESC was intended to serve evacuee households arriving in NYC after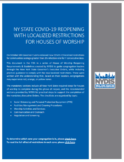 COVID-19: House of Worship Reopening Requirements - Localized Restrictions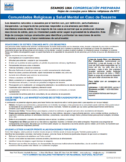 NYDIS: Comunidades Religiosas y Salud Mental en Caso de Desastre Hoja de Consejos
NYDIS Mental Health Tip Sheet in Spanish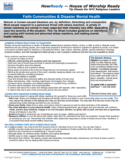 NYDIS Disaster Mental Health Tip Sheet
Disaster Mental Health Tip Sheet in NYC by NYDIS Learn, take action, support your own mental health and your faith community with these tips
NYDIS Hoja de Consejo: Autocuidado de los Líderes Religiosos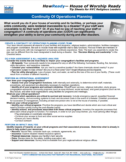 NYDIS Tip Sheet: Continuity Of Operations Planning
NYDIS COOP Tip Sheet FPHN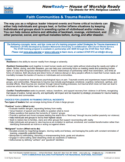 NYDIS Tip Sheet: Faith Communities & Trauma Resilience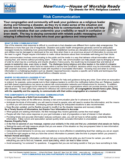 NYDIS Tip Sheet: Risk Communication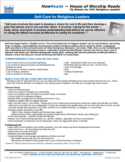 NYDIS Tip Sheet: Self-Care for Religious Leaders