NYDIS & Peter Gudaitis Honored With MCN Ally Award
On April 9th, NYDIS and our Executive Director, Peter B. Gudaitis, were honored with the 2019 Allyship Award at the MCN Sweet 16 Annual Gala at the New York Hilton Midtown.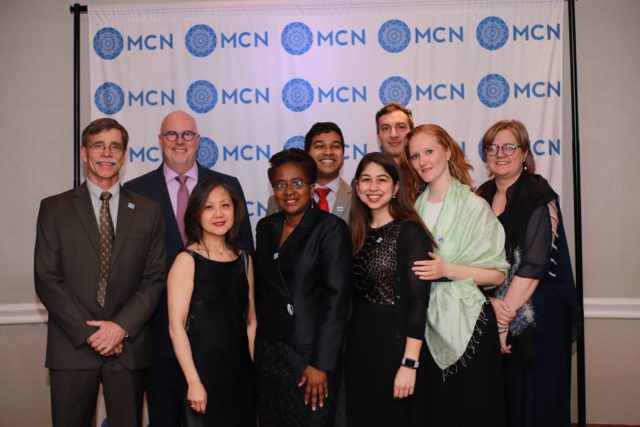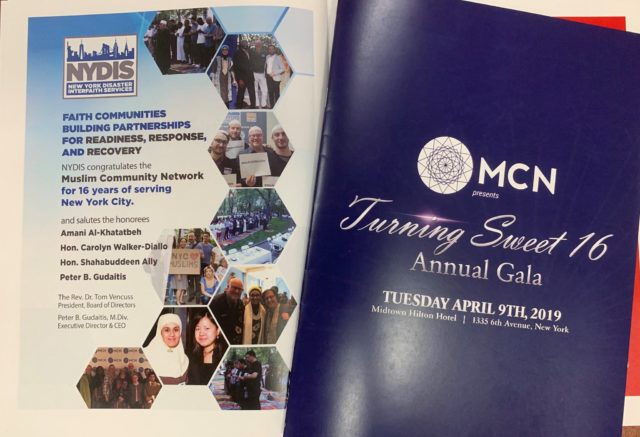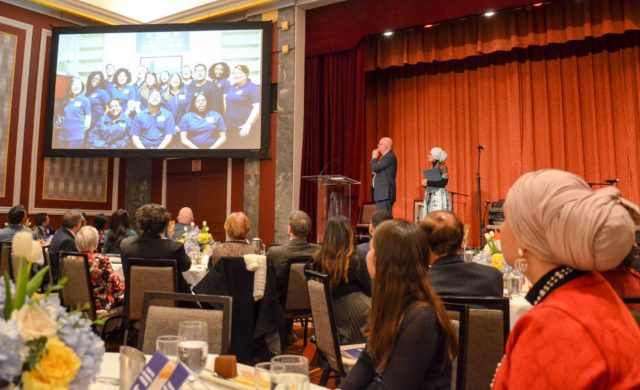 When introducing Peter, MCN Board President, Dr. Debbie Almontaser, noted that following the 9/11 terrorist attacks, and throughout the past 18 years, Peter has tirelessly built bridges across all NYC faith communities. All while ensuring the Muslim community always had a seat at the table – not only in New York City but across the nation. She also credited him with both supporting the unmet needs of Muslim survivors of 9/11 when others wouldn't. NYDIS, under Peter's leadership, created resources to support families of detained Muslim men (none of whom were ever tried or convicted of any affiliation with terrorism), and secured funding to provide disaster mental health services for Muslim youth and adults after 9/11. A true ally, Peter put his heart and soul into countering hate and Islamophobia.
MCN, thank you for this special honor!