Search our resources
In 2008 NYDIS partnered with NDIN to develop one central online resource library for this nation's disaster interfaiths. NYDIS posts all our resources to this common source.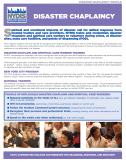 NYDIS Disaster Chaplaincy Training Profile
Spiritual and emotional impacts of disaster call for skilled response from trusted leaders and care providers. NYDIS trains and credentials disaster chaplains and spiritual care workers to volunteer during crises, at disaster sites, mass care facilities, and points of dispensing.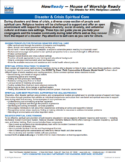 NYDIS Disaster & Crisis Spiritual Care Tip Sheet
NYDIS Disaster Spiritual Care Tip Sheet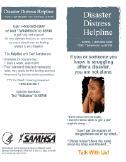 Substance Abuse and Mental Health Services Administration: Disaster Distress Helpline
The Disaster Distress Helpline, 1-800-985-5990, is a 24/7, 365-days-a-year, national hotline dedicated to providing immediate crisis counseling for people who are experiencing emotional distress related to any natural or human-caused disaster.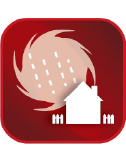 Disaster Resistant Communities Group: Disaster Training Library
The Disaster Resistant Communities Group was established to provide a host of disaster planning and preparedness, response, recovery and mitigation services to local, regional, state and national agencies and departments as well as community and faith based organizations.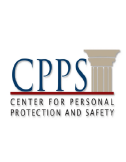 Center for Personal Protection and Safety Training Video: Ministry Security
Created specifically for churches, this easy-to-use video is an essential tool for anyone who wants to make church a safer place. This step-by-step training video offers real-life examples, expert advice and practical instructions you can use in your church today.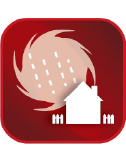 Webinar: Disaster Resistant Communities: Fire Safety for Rural Churches
This video is part of the Just In Time Disaster Training Library. The library contains the most comprehensive selection of disaster mitigation, preparedness, response and response videos.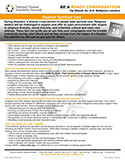 NDIN Tip Sheet: Disaster Spiritual Care
This tip sheet can guide you as you help your congregants and the broader community during relief efforts and as they recover from the impact of a disaster. Pay attention to self-care as you care for others.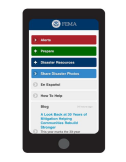 Download the FEMA Mobile App
Download the FEMA Mobile App to receive real-time weather alerts, learn emergency safety tips, and locate & connect with emergency shelters and disaster recovery centers in your area.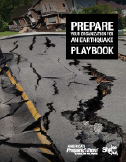 FEMA: Earthquake Preparedness Playbook
Planning and preparing can make a big difference in being safe and keeping your doors open after a disaster. This Prepare Your Organization for an Earthquake Playbook provides you, as a community leader or employer, with tools and resources to